Posted on Tuesday, November 3, 2015
We are excited to share with you news on our new accommodations, trips and activities.


NEW LODGE


Tobacco Caye Paradise Lodge


As of November 1, 2015 we are thrilled to announce that we are now managing
Tobacco Caye Paradise Lodge
. We began using the lodge in 2008, and Tobacco Caye Paradise Cabins have become an integral part of our
Paradise Islands
,
Coral Islands SUP
and
Ultimate Adventure
Classic Trips. This small lodge offers six private "over the water" beach cabanas. Each cabana has its own private deck with a hammock perched over the turquoise tropical waters, overlooking the central Belize barrier reef.
Paradise Lodge has always been a favorite location for our guests, and now (in addition to these Classic Trips), we offer accommodations and packages year-round. This idyllic setting is the perfect place to relax, unplug and explore Southwater Caye Marine Reserve.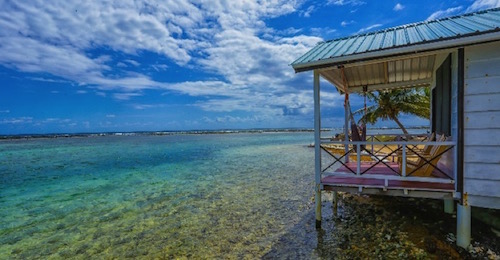 NEW TOURS


New Jungle & Beach Explorer Trip


We are excited to announce our newest lodge-based adventure. The Jungle & Beach Explorer combines a stay in the beautiful rainforests of Southern Belize, with some quality beach-time in either Hopkins or Placencia. Guests stay four nights at
Bocawina Rainforest Resort
with the option to choose four guided adventures including hiking, zip-lining, cave tubing or waterfall rappelling. After exploring the rainforest it's off to Hopkins or Placencia to relax by the pool and enjoy time in one of these laid back seaside villages. This seven night package can be booked for any date and is available year-round.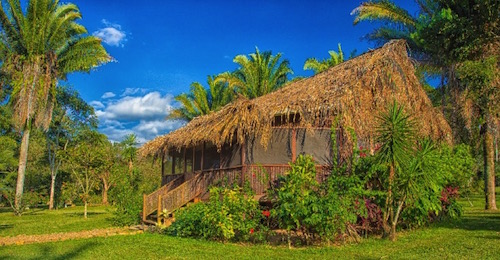 NEW ACTIVITIES


SUP Available On All Reef Trips


In addition to our
Coral Islands SUP
lodge to lodge journey, Stand Up Paddleboarding is now available on all of our reef trips. We are now offering SUP equipment and guided instruction at both of our Lighthouse Reef and Glover's Reef Basecamps. Also, we are incorporating it into the trips that visit the island lodges at Tobacco Caye and Southwater Caye. Standing up on the board completely changes your perspective of the water and is a great way to explore the sheltered lagoons and turquoise waters of Belize. We invite you to explore Belize's beautiful tropical waters with us in a whole new way.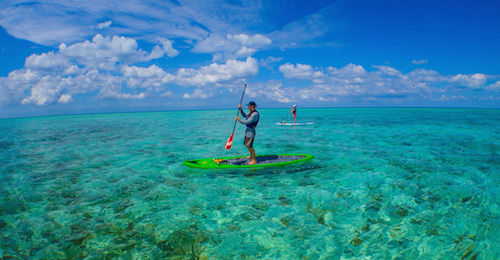 Cave Tubing


We recently discovered a new cave system in Belize, which offers the best experience to those that want to flow through Belize's underground. Cave tubing is a unique activity to Belize, combining inner tubing through subterranean wet cave system. The spectacular Darknight Cave system also includes ancient relics, Maya pots, clay whistles and other fossilized items along the way. This caving excursion is combined with five nights at our spectacular basecamp at Glover's Reef, as part of our
Glover's Reef & River of Caves
trip. A video of this spectacular new region is
available here
.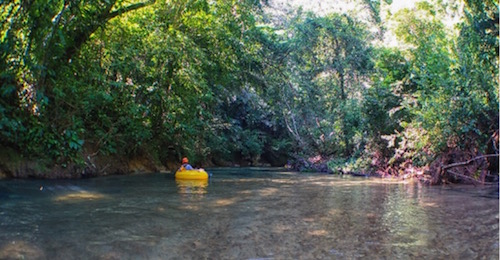 Waterfall Rappelling Adventure – Mayflower Bocawina National Park


Our newest activity is unique in Belize to the Mayflower Bocawina National Park. Waterfall rappelling is now available at
Bocawina Rainforest Resort & Adventures
to either Bocawina Falls or Antelope Falls. Each falls offer a different level of difficulty, and include an exhilarating hike and waterfall rappel with a refreshing swim in the crystal clear pools!
Zip lining and Waterfall rappelling are super popular with our guests, and both are now included on our 3 day/2 night
Rainforest Canopy package
. Combine both of these activities and glide through the amazing zip line with twelve platforms, eight different runs and a rappel.