Posted on Thursday, June 2, 2016
Belize is home to over 600 ancient Mayan sites. Archaeologists believe that Belize was at one time the center of the lowland Mayan Empire. Over two thousand years ago a million people could have been living in what is present-day Belize.


Many of these Mayan sites still remain unexplored and buried. They range from small mounds to ceremonial caves, which are still being discovered to this day.


If you are planning a trip to Belize at any time of the year, here are our top 5 must visit Mayan sites.


1. LAMANAI
The ruins of Lamanai lie scattered along the lagoon of the New River. The archaeological reserve is spread over 950 acres, however, the central area of the site covers approximately half a square mile. Mayan "Lama'an'ain", translates into "submerged crocodile" and, was one of the longest continuously occupied Mayan cities-from about 500 BC to 1675 AD. Much of Lamanai's importance is reflected in the large, imposing Late Pre-Classic temple-pyramids, which usually built over top of Early Classic constructions. For example, buried deep inside a 600 AD masked temple lays a well-preserved Late Pre-Classic temple dating back to 100 BC. Also of interest, there are at least four troops of howler monkeys living there and the marshlands around the lagoon support many species of water birds, mammals, and reptiles.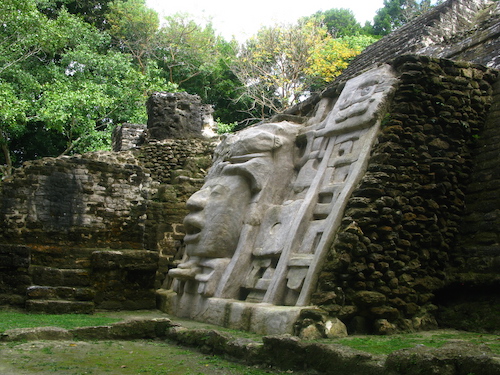 Lamanai Mask Temple


2. ALTUN HA
Translates into "stone water", which comes from the ancient Mayan reservoir, or aguada, which is what Belizeans call "rock stone pond". Altun Ha was an important Classic Period site situated to take advantage of the trading that occurred between the waters of the Caribbean and the deep interior of the Mayan Civilization. Altun Ha is one of the most excavated sites in Belize. The entire city covered three square miles (5 km2) and the population is estimated to have been 8,000 to 10,000 people at its peak. Though quite small in size, this Mayan site has become famous mainly for a large jade head, representing the sun god Kinich Ahau, which was discovered in the main temple. This head is the largest Mayan jade artifact discovered to date, weighing 10 lbs. It is now the national symbol of Belize and seen on the corner of every Belizean banknote.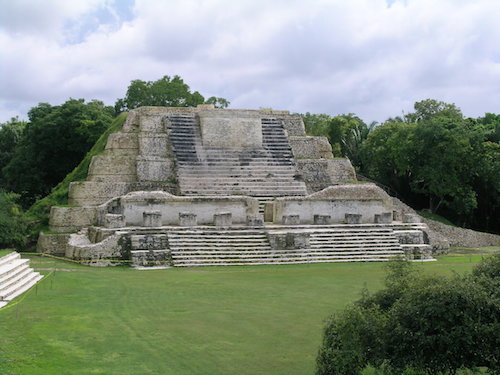 Altun Ha

3. XUNANTUNICH
Xunantunich is the closest site to the Guatemalan border, and has the second largest pyramid in Belize (next to Caracol). El Castillo, has been refurbished with a very impressive relief carving, which appears in many photos of Mayan sites of Belize. Translated into the "stone woman", the name is rumored to be after a ghost that has been seen on the site.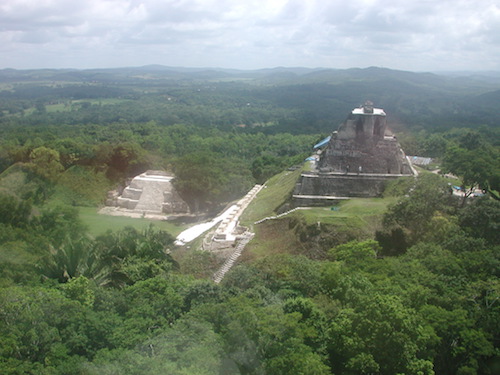 Aerial view of Xunantunich

4. CAHAL PECH
Cahal Pech (meaning Place of Ticks) is the oldest-known Maya site in Western Belize. It was a palatial, hilltop home and the royal acropolis-palace of an elite Mayan ruling family who lived here during the Classic period. Though most major construction dates to the Classic period, evidence of continuous habitation has been dated to as far back as 1200 BC. This is the closest site to the town of San Ignacio.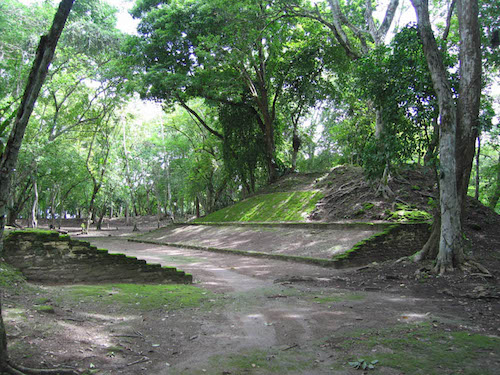 Cahal Pech

5. CARACOL
Caracol is the largest Maya archaeological site in Belize. The urban area of Caracol had a radius of approximately 10 kilometers around the site's epicenter. It covered an area much larger than present day Belize and supported more than twice the modern city's population. Rumored to be the largest site in Belize, it still remains largely unexcavated. Its remote setting in the Chicibul Rainforest Reserve makes it one of the more adventurous sites to explore.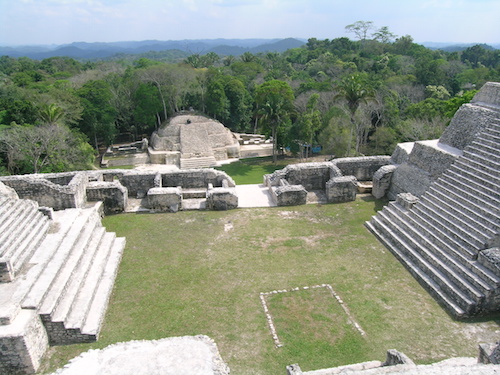 Caracol

If you go:
We visit the Mayan ruin of Altun Ha and tour the ancient city of Lamanai, returning by boat along New River lagoon on our year-round
Maya World Adventure
. During Expedition Season (November-May) we visit the same sites on the
Maya Reef Explorer
trip.
If your trip includes a stay at
Bocawina Rainforest Resort
, day tours can be arranged to Xunantunich, Cahal Pech and Caracol.