Posted on Wednesday, May 18, 2016
This 6-night package can be booked for any departure date. If you are traveling during the winter months, you can combine it with independent travel or easily add it onto one of our
Classic Trips
or
Getaways
. For those of you visiting Belize before the start of our Expedition Season in November, this new adventure is a great way to see Belize's tropical rainforests and renowned Barrier Reef.
Trip Highlights
•
Discover the indigenous birds and wildlife of Mayflower Bocawina National Park, 7000 acres of untouched, tropical rainforest. Your choice of ziplining, rappelling and other guided activities.
•
Explore the Central Belize Barrier Reef from Tobacco Caye, a palm fringed five acre island (permanent population 30) offering walk-in snorkeling, protected coral reefs and soft sandy beaches.
•
Unplug in a hammock overlooking turquoise tropical waters from the deck of your over-the-water cabana at Tobacco Caye Paradise.
•
Snorkel, paddle and Stand Up Paddleboard in South Water Caye Marine Reserve, a 117,878-acre marine wonderland.
About Bocawina Rainforest Resort
This unique eco-resort is located in the Southern Maya Mountains, within Mayflower Bocawina National Park and adjacent to the world famous 100,000 acre Cockscomb Jaguar Reserve. Bocawina offers the longest zipline adventure in Belize, five different waterfalls, unexcavated Mayan ruins, and a multitude of bird species and wildlife. Wake up to the sounds of birds' overhead, and experience the first light of the day emerging through the jungle mist.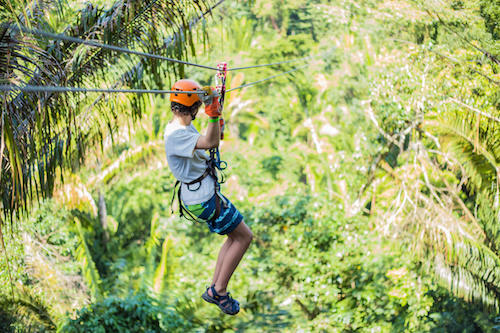 About Tobacco Caye Paradise
Tobacco Caye is a location unlike any other along the Belize Barrier Reef; a small family-owned lodge where you can relax on your deck in a hammock overlooking turquoise tropical seas. Home to 30 year-round residents, this palm-fringed, five acre island is part of the South Water Caye Marine Reserve – a 117,878 acre marine wonderland for snorkelers and paddlers.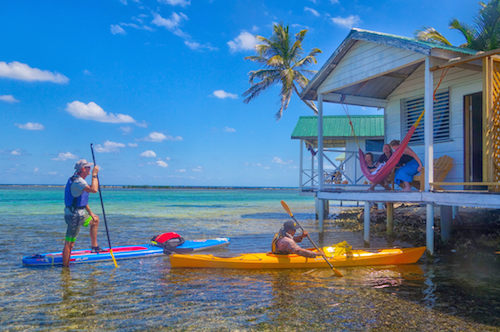 All-Inclusive Belize Package
At Bocawina Rainforest Resort the package includes:
•
3 nights' accommodation
•
Welcome drink & meal plan (3 days)
•
Round trip ground transfer from Dangriga to Bocawina Rainforest Resort

At Tobacco Caye Paradise the package includes:
•
3 nights' accommodation
•
World class walk-in snorkeling from the beach
•
Unlimited use of sea kayaks, snorkel sets & SUPs
•
Round trip boat transfer from Dangriga to Tobacco Caye

International flights are not included. Domestic flights or overland travel within Belize can be arranged for an additional cost.

If you go:
The Rainforest & Reef Explorer package is
$1199 US per person
based on double occupancy and includes in-country taxes and fees. Extra days can be added for $149 US per person for Bocawina Rainforest Resort and $99 US for Tobacco Caye Paradise. The trip starts and ends in Dangriga.
For more information, please call
1.800.667.1630
or email
info@islandexpeditions.com