Posted on Thursday, July 13, 2017
Placencia is well known for its stunning white sand beaches and also for some of the best restaurants in Belize. Placencia has attracted many top chefs to this beautiful seaside village and you will be treated to an amazing and authentic food scene.

Seafood is a big feature of Belizean cuisine and the local Placencia restaurants source it locally, so your catch will always be fresh. In addition to fresh seafood, you will find Placencia has a selection of cozy coffee shops, bakeries and one of the best ice cream parlours in Belize.

Here are some of our favorite places to eat in Placencia.
The Best Place for Eating Seafood in Placencia
Omar's Creole Grub
is a local, family-owned restaurant which was established in 1993. The cuisine is very Belizean and the restaurant is well known for its seafood. Experience a menu with fresh fish, lobster, crab, conch and barracuda cooked in your choice of coconut or Caribbean curry, traditional Creole, or butter and garlic sauces.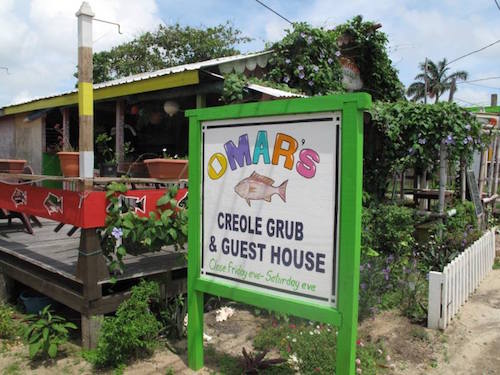 Omas's Creole Grub, Placencia
The Best Coffee in Placencia
Above Grounds Coffee
serves up speciality coffee, teas, fresh fruit juices and organic Goss chocolate drinks and a wonderful selection of baked goods. It is located on Main Road, in Placencia village and just a short five-minute walk from the Municipal Pier. The setting is perfect to catch up on e-mail and access the internet with free high-speed WiFi. They also sell their organic coffee by the pound ground or whole bean, which makes a great gift to take back home.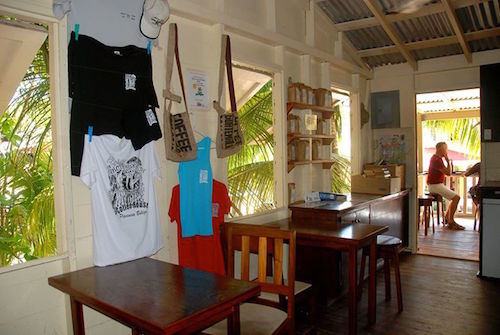 Above Grounds Coffee, Placencia
The Best Breakfast Restaurant in Placencia
The Maya Beach Bistro
is known as one of the best restaurants in Belize and their breakfast menu will not disappoint. The bistro is famous for its cinnamon roll french toast and breakfast burritos. The Maya Beach Bistro is open from 7 am – 9 pm serving breakfast until 11:30 am, then an all-day menu and dinner. The setting is stunning with beautiful beach and ocean views.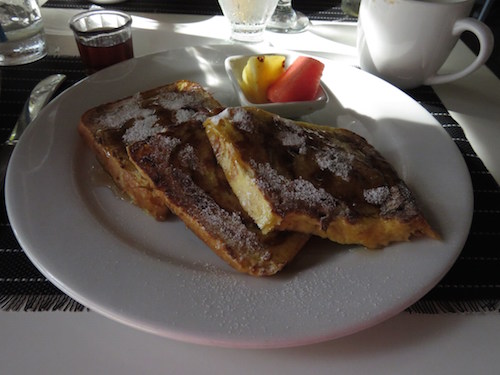 Cinnamon roll french toast at the Maya Beach Bistro in Placencia
The Best Place to Eat Ice Cream in Placencia
The Tutti Frutti Gelateria
is a must visit when you are in Placencia. The gelato is homemade daily by the Italian owners using fresh ingredients and fruits. The variety of ice cream is unbelizeable, and flavours include coconut, pineapple, tiramisu, mint chocolate to the more unusual flavours including lavender. This is a great place to visit and cool down from the tropical heat.

Tutti Frutti Gelateria is located near the Purple Monkey Bar and is also a great spot for coffee.

Check out this video of the Tutti Frutti Gelateria in Placencia
The Best Romantic Restaurant in Placencia
Rumfish y Vino
is located in Placencia Village Square and has indoor and outdoor dining, with comfortable seating and wonderful views. The restaurant is known for having the best wine list in Belize and a relaxing atmosphere, perfect for a romantic evening. Must try items on the menu include the Caribbean Fish Stew, Conch Fritters and Pescado Putanesca.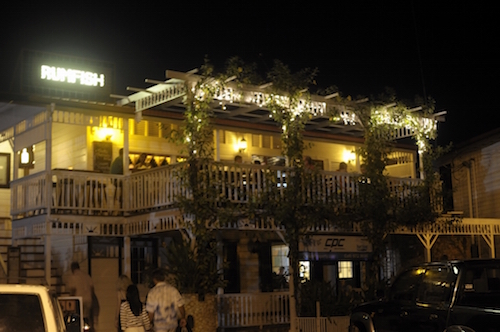 Rumfish y Vino in Placencia