Glover's Reef Adventure

5 Days
Start Dates
Dec 05-18
Dec 12-18
Dec 19-18
Dec 26-18
Jan 02-19
Jan 09-19
Jan 16-19
Jan 23-19
Jan 30-19
Feb 06-19
Feb 13-19
Feb 20-19
Feb 27-19
Mar 06-19
Mar 13-19
Mar 20-19
Mar 27-19
Apr 03-19
Apr 10-19
Apr 24-19


End Dates
Dec 09-18
Dec 16-18
Dec 23-18
Dec 30-18
Jan 06-19
Jan 13-19
Jan 20-19
Jan 27-19
Feb 03-19
Feb 10-19
Feb 17-19
Feb 24-19
Mar 03-19
Mar 10-19
Mar 17-19
Mar 24-19
Mar 31-19
Apr 07-19
Apr 14-19
Apr 28-19


Please contact our office at info@islandexpeditions.com

[2]
or 1-800-667-1630 for availability

We also have a 6 night

[3]

Glover's Reef & Mayan Caves

[3]

Trip which includes 4 nights on Glover's. See the Dates & Prices

[1]

& Trip Itinerary

[4]

for more info.


[5]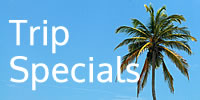 [6]
Trip Details
Price:
$929 USD + $140 Taxes & Fees


$1029 CDN + $170 Taxes & Fees


Per Person based on Double Occupancy
(Traveling as a Family?)

[7]



Duration: 5 Days
When: Weekly, December through April - Contact our office for details
Starts: Dangriga
Finishes: Dangriga
Group Size: 6-22
Guides: 2-6 Leaders
Accommodations: Southwest Caye Glover's Reef Basecamp
Activities: Sea Kayaking (Paddling), Sea Kayak Sailing, Snorkeling, SUP, Photography, Fishing, Natural History Interpretation, Scuba Diving (optional, cost not included in trip price); Yoga on special guest instructor departures.
What's Included:


Comprehensive pre-trip information package
All meals, accommodation, and transfers described in the itinerary
Professional Guiding Services
Unlimited use of our Equipment and facilities
Government Fees & Taxes

What's Not Included:


Transportation to and from Dangriga
Gratuities
Fishing Licences
Scuba Diving
International Flights
Extra costs due to international travel, late arrivals, lost baggage and other circumstances beyond our control
Single Traveller Policy
Many of our guests travel on their own. Our style of trip is ideal for single travelers combining the benefits of group camaraderie and group security with lots of individual flexibility in what you want to do each day. Single supplement options vary by trip style. Standard trip pricing is based on double occupancy. Solo guests can request either to share twin accommodations with another traveler or request single accommodations for an additional fee. If you are willing to share and we are able to match you up - no problem and no extra cost. If we cannot match you up then we have a simple, affordable $149US or $189Cdn supplement fee for trips of 6 nights and longer and $59US or $75Cdn for shorter trips. This fee will be applied at the time of booking, but will be reimbursed just before your departure if we are able to match you up.
Should you prefer private accommodations, we can provide you with your own room and the following charges apply:

Glover's Reef Adventure - $145US or $175Cdn
NOTE: The number of single rooms available on most departures is limited, and may not be available at each location. If we are not able to provide your own room throughout the trip, we will pro-rate the supplement fee.